Enjoy and Feel Japan!
How much do you know about Japan?
Every Friday, Seika Ata has IKEBANA lessons at Higashi-Nihonbashi.
We present one Special coraboration event for you!
"Learn Ikebana & to brew green tea"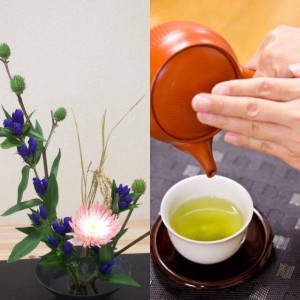 The bliss with beautiful flowers and tasty green tea!
In the extensive Japanese-stye room!
A special class we can enjoy both IKEBANA and Green Tea!
In Feb. the theme is "valentine's day"!
Understand Japanese culture and enjoy Japanese style valentine's day!
We will make IKEBANA of valentine's day and decorate it in the room,
and enjoy the green tea class!
Tomoko(green tea instructor) will serve the sweeets for tea everytime.
And on valentine's day, Japanese give chocolates to boyfriends, so…
She maybe serve chocolate on the class!
But what kind of green tea is suited for chocolates????
Tomoko will teach us about that!!
Details;
Feb. 2nd (Fri.)
10:30 − 12:30 · ¥ 6,000 / person
apply from [HERE]