For all who love flowers of the world!
Let's feel Japanese natural beauty from IKEBANA!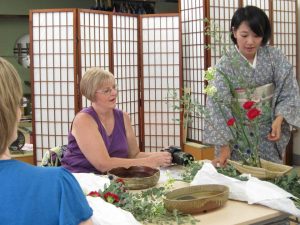 "What's IKEBANA?"
"How different is it from western style?"
You can understand Japanese aesthetics and way of thinking.
IKEBANA is compared to substruction.
You have to remove the excess to express the beauty of IKEBANA, so you have to calmly face with flowers one by one.
High concentration is required.
But the concentration makes you refreshed.
IKEBANA reflects your characteristics and your feeling.
We all use same flowers, but the works are so different each other.
So I hope you appreciate works each other!
I hope this experience become a special memory in Japan!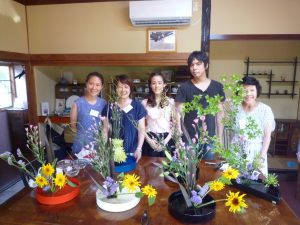 ★Details★
DATE: Every Friday(Sep. 8th, 15th, 22nd, 29th)
TIME:10:30am-11:30am
VENUE: Guest House TRACE
FEE: 5,000yen(including flowers and tools rental)
INSTRUCTOR: ATA SEIKA
BOOKING from HERE↓
by 1WEEK BEFORE!